Bruce Vernon (principal consultant)
MSc, CBiol, MIBiol, FCQI, FIBMS Qualified Person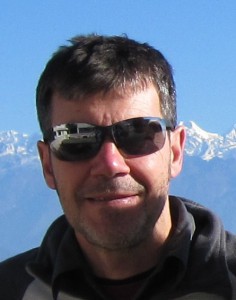 An Immunologist by training and Chartered Biologist, Bruce gained his Master's degree in 1995 whilst working with the UK Blood Transfusion Service (BTS), after his initial training in Medical Laboratories and some time abroad working as technical advisor to the Nepal Red Cross Blood Transfusion Service.
Bruce has 30 years experience within GLP and GMP licensed facilities (FDA and MHRA), the last 10 years at senior management level, within the biotech/pharma sector. During this time Bruce has gained extensive, specialist experience in biologicals and biotech manufacture, including Research & Development, Quality Control/Assurance, Regulatory and Production management posts, culminating in the post of Global Head of Quality and then as Site Manager at the sole manufacturing site for Intercell vaccines in Europe. In this and previous roles Bruce was the main point of contact for European and US regulatory bodies.
He has broad experience in the manufacture and control of medical devices and both terminally sterilised and aseptically prepared sterile pharmaceuticals, including cell derived products, viral production and cutting edge advanced therapy medicinal products.
Bruce has particular expertise in product development and the application of GMP to the manufacture and control of clinical trial materials.
Bruce is eligible to act as a Qualified Person under the permanent provisions of Directive 2001/82/EC and 2001/83/EC, therefore eligible to act as QP for both licensed and investigational medicinal products and is a Chartered Biologist and Member of the Institute of Biology (CBiol MIBiol). He is also Fellow of the Chartered Quality Institute (FCQI) and Fellow of the Institute of BioMedical Sciences (FIBMS).